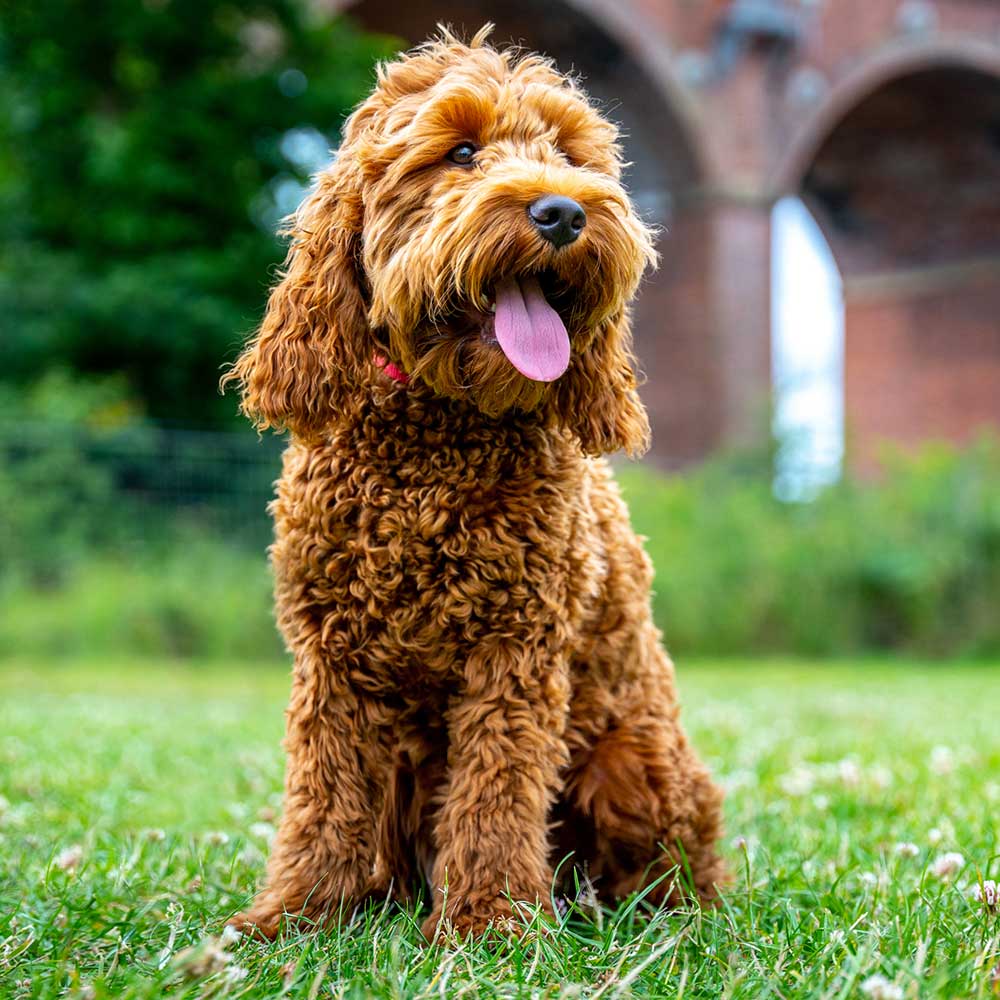 BEHAVIOUR & OBEDIENCE TRAINING
Is your dog's behaviour causing problems?
At The Dog Training Company, we understand the challenges you face when your furry companion starts displaying unwanted or problem behaviours. Our specialized Behaviour & Obedience Training is designed to address these common traits and bring positive changes to your dog's behavior.
If your beloved pet has already picked up unwanted habits, worry not! Our focus is on transforming their behavior, tailoring our approach to tackle the issues that have arisen. Whether your dog is past their puppy days, we are here to unlock their full potential and forge a deeper bond with them.
Join us on this emotional journey of transformation and witness the remarkable difference in your dog's behavior. Let's bring joy and harmony back into your lives together!
Behaviour & Obedience Information
WHAT IS COVERED IN OUR TRAINING

Following your first consultation at one of our Centres, we will tailor a course that first focus on the foundations of good behaviour.

These firm foundations are absolutely required in order for our dogs to understand us, how we communicate and how we expect them to behave in all situations. We then look to focus on any specific issues they have, before moving on to obedience techniques, which are required to safely control your dog in every day life. This allows us to have the highest level of fun with our dogs.

You will be amazed how quickly your dog progresses with the benefit of our one to one dog training, as well as your ability to control and communicate with your dog in any situation. The foundations of all our training have been co-written by our in-house certified dog behaviourist and head trainer.

Our training covers the following unwanted behaviours:

✓ PULLING ON THE LEAD

✓ JUMPING UP

✓ NERVOUSNESS

✓ OVER EXCITEMENT

✓ NOISY DOGS

✓ TOILET TRAINING

✓ DOG TO DOG AGGRESSION

✓ DOG TO HUMAN AGGRESSION

✓ BAD RECALL AND RUNNING AWAY

✓ MOUTHING & NIPPING

✓ SEPARATION ANXIETY

✓ FOOD MANNERS / GUARDING
WHAT IS A BOOST DAY?

This add-on option is an intensive one-day of training, a Boost Day provides a full day of intensive training for your dog with one of our professional trainers, allowing them to make significant progress in a short amount of time and allows us to judge the level of progress expected over the course. Your dog becomes our dog for the day, drop them off in the morning and collect them at the end of the day. Your dog will work with one of our experienced trainers to address key behaviours identified during your dog's pre-training assessment. The training day will focus on building the right relationship, and then we look at things like behaviour, socialisation, obedience, manners around other dogs, and controlling excitement, helping your dog to become better socialised and well-behaved. 

The training sessions are structured and tailored to your dog's specific needs, allowing them to make the most of the day. The overall goal of a Boost Day is to introduce your dog to new training and help us to understand their training capabilities. Alongside the Boost Day, we also schedule one of your 1-hour training sessions, where you will receive the theory, knowledge and training exercises needed to continue your learning journey with your dog at home.
HOME OR PARK VISITS

If you have a behavioural issue that is only associated to your home or a certain location near you, we can organise a visit as part of your course and work to resolve the issue in this area.
HOW DO I GET STARTED?

Before we can commence with any behaviour and obedience training course, we need to complete an initial assessment with you and your dog at one of our Training Centres (located in Leeds, Wakefield, Doncaster, Sheffield and Harrogate). This allows us to understand why current behaviours are happening, then write a course tailored to help resolve them, build good owner-to-dog communication and reliable obedience. During the initial assessment your trainer will discuss the training options available to you. Book your assessment by selecting your preferred training centre from the drop-down menu above.
Book Your Initial Consultation Now